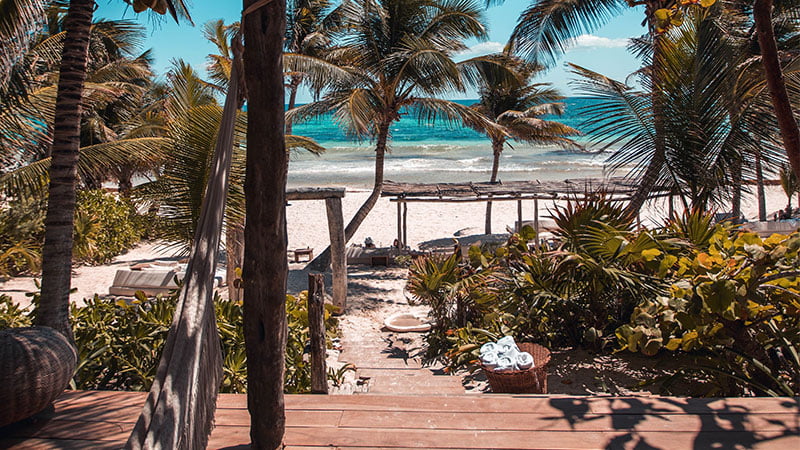 Get To Know The Types and Areas Of Real Estate For Investment
Bali is an island with beautiful natural scenery that has its characteristics compared with other areas. That is why Bali is one of the world's foremost holiday destinations with lots of visitors throughout the year. Following the number of tourists in Bali, accommodation sectors are also increasing. It is one of the great ways to do real estate investment for business people. But check out these types of Bali property sales!
Property and Real Estate Investment Potential in Bali
Bali is indeed seen as the most appropriate choice to invest in property because the price continues to increase from time to time. It is also influenced by the increase in Bali tourism. Over time, property and real estate in Bali can perform well, thus demanding to develop the tourism sector to be more supportive.
To develop property potential, residential areas in Bali also need to experience changes and create a better environment. With a balanced lifestyle and serene atmosphere, providing a plus in property in Bali. In addition, Bali property has continued to grow due to high demand over the past few years in popular areas such as Seminyak and Canggu.
Types of Property in Bali You Can Buy as Investment
1. Apartment
The first type of Bali property sale you can buy is an apartment. This type of property is the right choice if you want an investment that is easier to reach. Apartments offer a lower price than villas, which are often closer to the city and more modern. Choosing an apartment as a property can be used for personal needs or rent.
2. Villa
Villas are one of the most popular types of accommodation for tourists visiting Bali. The villa consists of a fully furnished building, which offers a wide range of adequate facilities to guests. Easy access and affordable prices are the reasons why many villas are chosen for tourists. With this in mind, villas are the most promising Bali property sale for investment.
3. Boarding House
In general, boarding is one type of room rental in Indonesia. Most of the boarding houses have a unique model, namely in the main house or buildings that were deliberately built for rental needs. But there are also boarding houses consisting of family-owned houses, where you will live with a host family. Buying a boarding house as property means you need to build a house and rent out the rooms.
4. Land
In addition to buying buildings to invest in property in Bali, there are other options that you can buy for investment. Land property is a promising business because long-term profits are high. By buying land, you also have the opportunity to build your accommodation with the desired design. As a result, you can get a property for investment in the right way.
Recommendation Areas for Real Estate Investment in Bali
1. Badung
If you want to own a property in Bali that is close to various super beautiful beaches, Badung can be the right choice for you. Houses in Badung are highly sought after by property seekers, especially for those who want to have a villa in Bali with exotic charm. The area offers sunsets and sunrise views from the beaches such as Kuta, Tanjung Benoa, and others.
 2. Jimbaran
It's still in the same area as Badung, but you go a little closer to Jimbaran. This area can also be the best place to live in Bali, which is famous for its culinary tourism, namely seafood. That is why Jimbaran is well-known for its seafood because this area is a fishing village. This area is suitable to be chosen as a Bali property sale because the beaches and tourist areas are crowded with tourists.
3. Ubud
Having a residence in Ubud is certainly suitable for those of you who like tranquility because of the beautiful natural scenery. The calm atmosphere in Ubud also makes this area often used as a place for meditation, yoga, and spiritual practice. The area is not only ideal for investment but also profitable for the villa accommodation sector because it is full of rainforests and rice fields.
Interestingly, many interesting places can be found here, such as the Ubud Monkey Forest, Ubud Royal Palace, and others. Ubud also has a calm atmosphere, making it suitable as a place to stay to settle down. Also, this area is one of the safest zones in Bali because the crime rate is relatively low compared to other areas. Thus, it is the best option for Bali property sale.
4. Seminyak
If you are looking for a popular tourist spot to hang out, the Seminyak area is the option. Many famous beach clubs are often visited by tourists to unwind. Seminyak can also be a pleasant place to stay in Bali to have an exciting vacation. There are many beautiful beaches and trendy cafes to visit. Also, the choice of villas is more diverse with exotic and beautiful views typical of Bali.
5. Canggu
Canggu is also quite popular with its natural beauty and serenity that tourists can feel. You can also build a villa in Canggu because the atmosphere is calm and away from the hustle and bustle of the city. In addition, Canggu is included in an area with a low crime rate on the Island, making this area suitable for those of you who are looking for the best Bali property.
In conclusion, you can find several recommendations for areas that are suitable to be the best places to do real estate investment in Bali. How? Can't wait to move and look for property in Bali? Don't forget to pay attention to various aspects before choosing the best property. As a result, you will get abundant benefits from this asset. Buying a villa as a real estate investment in Bali can be a great way because it can be used privately or rented out for tourists. Apart from villas, you can also consider boarding houses, apartments, and land to invest profitably in Bali.