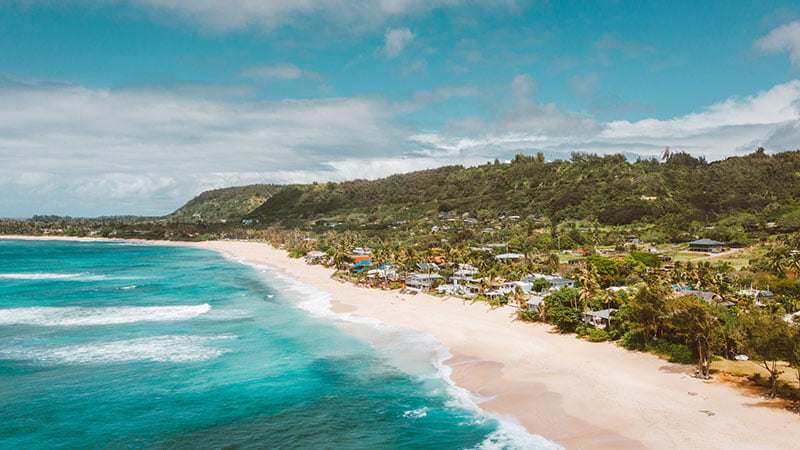 Beachfront Properties for Sale, Long Term Investment is in Your Hand
Hearing the name Bali, what comes to mind is the beauty of nature, especially its enormous coastline. Blue sea water and big beach waves are now one of the places that must be visited by foreign tourists. The opening of business land in the beach area is also increasing, such as beachfront properties for sale.
If you are interested in investing long-term by owning beachfront property in Bali, then check out the recommendations here!
Best Place of Beachfront Properties for Sale
Owning land or property around the beachfront in Bali can be a long-term investment for you. It allows you to open various types of business land ranging from resorts, hotels, restaurants, and others.
In areas such as Seminyak, Lembongan, and Canggu, it is often the most valuable property business area.
1. Cliff Front Vacant Land at Nusa Lembongan
Having a property with a beach view with beautiful cliffs is quite rare. You can find this 7600 m2 plot of land in a vacant lot overlooking the pure coastline.
Enjoy the peaceful coastal view, with a large plot of land that can be built for villas for 2 to 3 floors. Its location in the Petitenget and Canggu areas makes this land also easy to find, only 3 minutes from the road. Moreover, you can get amazing sunset views and get even closer to Mushroom Bay.
This beachfront property for sale is located in the Lembongan area, which is visited by quite a lot of domestic and foreign tourists. The place is also located close to Sunset Bay, Sandy Bay, and The Point. This also makes tourists accommodate this beach in their traveling list.
2. Prime Absolute Beach at Nusa Dua
Located in Nusa Dua, with an area of 17900 m2, it is the right property for you to open a long-term business here. With a commensurate price, you can open a long-term investment by owning this one property.
This land faces the beachfront directly and has easy access. This beach is adjacent to Tanjung Benoa, where there are many luxury hotels. With a strategic location, it allows you to open any business on this beautiful beach. This land is located directly on the beachfront which is the best property for sale. You can open various types of businesses ranging from hotels, inns, and even restaurants along the coast.
Its location which is connected to Benoa also makes many tourists want to add this beach in their visit list. No need to be afraid to be far from the center of the city, because to reach the airport from you it only takes 20 minutes by the new toll road near the beach.
---
Read More: Moving to Bali: Is it the right decision?
---
3. Waterfront Vacant Land at Nusa Ceningan
Nothing else can beat the beauty of the coast with sunsets and gentle waves. Enjoying the golden time on the beach is necessarily one of the most beautiful holidays and even makes people want to come back again.
You can feel all this natural splendor on the coast of Nusa Ceningan, precisely on the cliffs around the sturdy coast. This land is also the best location for those of you who want to open an elegant and private luxury resort. The strong soil structure on the cliff, allows this land to be your long-term investment.
In addition, under the cliff, there is a white sand beach area of ​​about 300 meters. This land could be one of the best beachfront properties for sale. Easy road access and location close to Mahana Point, Secret Beach, and Blue Lagoon are also the advantages of this property. Tourists visiting Palms Resort, Le Pirate Beach Club, and Villa Trevally Hotel also often include this place for their next visit.
Beachfront Property for Sale as Your Future Investment
This beachfront property is one of the most valuable at this time, especially because Bali is also on the list of the most popular scuba diving destinations. Therefore, opening a business by starting a land investment early can be beneficial for the future.