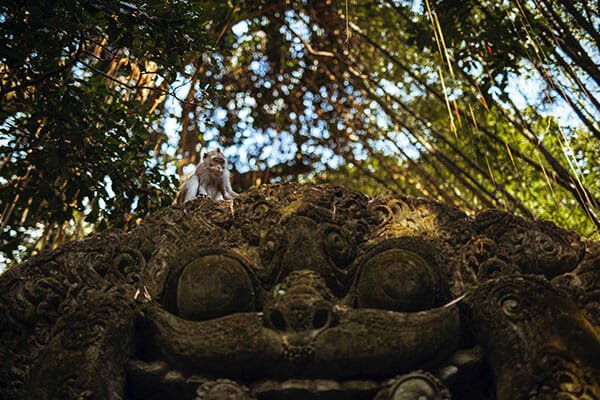 The Tegallalang and Its Magnificence Places To Go
Having a holiday in Bali would not be complete if before visit Ubud. A journey of holiday in Ubud will always be a memorable moment for your holiday. There are some places to visit with various sceneries and activities to do. Tegallalang is one of the sub-district located in Ubud. With its calming ambiance, Tegallalang has some beautiful places to visit and spend your time when in Bali.
Beautiful Places in Ubud
The Tegallalang Rice Terrace
One of the famous places is The Tegallalang Rice Terraces. The Tegallalang rice terraces are a legacy from the traditional Balinese cooperative irrigation system known as the subak. Its offers a scenic outlook that spreads down before you and away to the far side of the valley. Located at the high roadside, you can go along the sidewalk to indulge yourself with the rice field view. While breathing fresh and cold air, you can take some photos or visiting some cafes in that area.
Other Places To Go in Tegallalang
Aside from The Tegallalang Rice Terraces area, another place you can visit is Gunung Kawi Temple. Located approximately 4,5km from The Tegallalang Rice Terraces, you can feel the ancient Bali architecture here. Gunung Kawi Temple is a Hindu water temple dedicated to the water ruler Vishnu. It has three main parts: the main courtyard, the shrine, and the bathing pools. The Balinese people believe that visiting this temple can help purify the body from bad influences.
Moreover, if you interest in the coffee industry of Indonesia especially in civet coffee, Tegallalang has an agro-tourism named Alas Harum Tourism. In this agro-tourism, you are free to tour around the farm while the staff explains the process involved in making their popular coffee. Also, you will get a chance to taste their civet coffee for a lesser price compared to those offered in cafes and hotels.
Can't get enough of Tegallalang? Stay a Little Longer!
Spending your time in Tegallalang will never be enough! If you feel Tegallalang is a suitable place to spend your holiday or to stay longer, you can rent or buy a villa around here. For you who has interested to have a property in Bali, Bali Select Property and Land Sale provides you several options! Located only 20 minutes away from central Ubud, 5 minutes from the famous The Tegalalang Rice Terraces, Bali Select Property and Land Sale offer you a villa for sale. For further information, please visit https://www.baliselect.com/property/freehold-villa-with-magnificent-view/.
Been planning to holiday in Bali? Do not forget to visit Tegallalang!