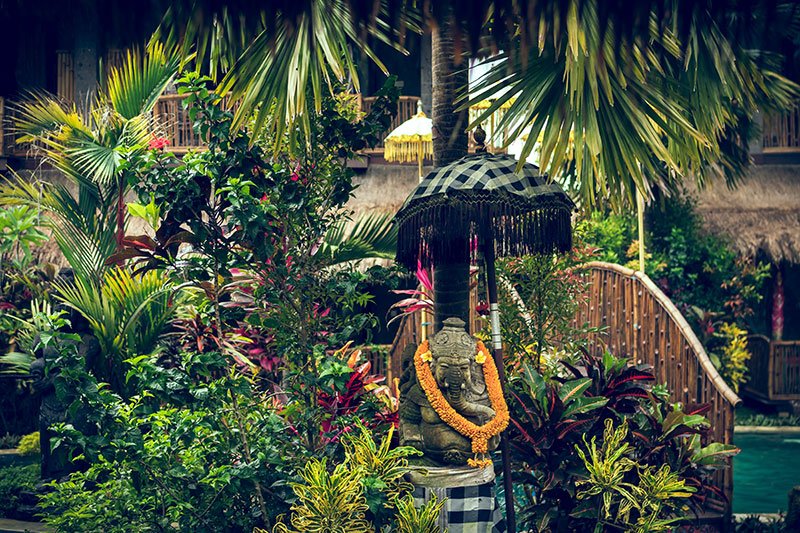 Find Out the Types of Luxury Villa for Sale in Bali
Every destination has its characteristics when it comes to design and architecture. It can relate to cultural beliefs, weather conditions, and natural surroundings. That is why Bali has distinct characters in terms of the villa. There are three main styles of luxury villa for sale in Bali, such as Balinese, modern, and Javanese. Thus, here is a further explanation you should know.
Types of Luxury Villa in Bali You Should Buy
1. Traditional Balinese Villas
The first type of villa in Bali refers to a traditional Balinese house. This traditional Balinese house follows the guidelines of typical ancient architectural patterns. The architecture of the building is a product of a combination of Hindu and Buddhist cultural beliefs. This is what makes the overall design result in harmony with the Balinese Hindu cosmic laws.
Luxurious traditional villa designed in an attractive and unique style. The villa for sale in Bali is separated into different blocks with one kitchen or living area, and one bedroom. Traditional properties also consist of a Pelinggih (small temple) and a gazebo. The villa is laid out in a regular square shape. The benefit of using this design is the use of space in the middle of the building to create a garden.
2. Modern Villas
Besides the architectural style of the building with a Balinese touch, other villa types have caught the attention of many property investors, namely modern styles. This villa-style was imported by tourists who came to Bali. They bring this style by combining it with the unique and distinctive traditional Balinese style.
With this innovation, you can find a variety of modern styles, ranging from contemporary, minimalist, to industrial. If you want to create a modern concept for your villa for sale in Bali, then you can give a Balinese touch to your villa, such as applying it in a garden. Also, you can attach roofing or wooden pillars with Balinese accessories throughout.
3. Traditional Javanese Villas
The next types are known as traditional Javanese Villas or Joglo style. This style refers to the roof of the accommodation. The Joglo style house is a traditional Javanese building characterized by hierarchical rules. It is reflected in the architectural form of the roof and the arrangement of its location. It is due to the traditional Javanese traditional house has a similar setting but has a different roof shape.
The Joglo roof villa for sale in Bali is the most complex architecture among other roof models because it is designed with a high shape. The higher the roof of the house, the more visible the social and economic status of the house owner. For this reason, the choice of this roof is usually applied to luxury villas in Bali. It usually consists of four main columns and is shaped like a pyramid.
Based on the explanation above you will see the different types of a villa with different styles. At least, you can find three main styles in Bali, such as traditional Balinese, Javanese, and modern contemporary style. Each style offers advantages to the owner. Thus, you can choose to depend on the most suitable one.