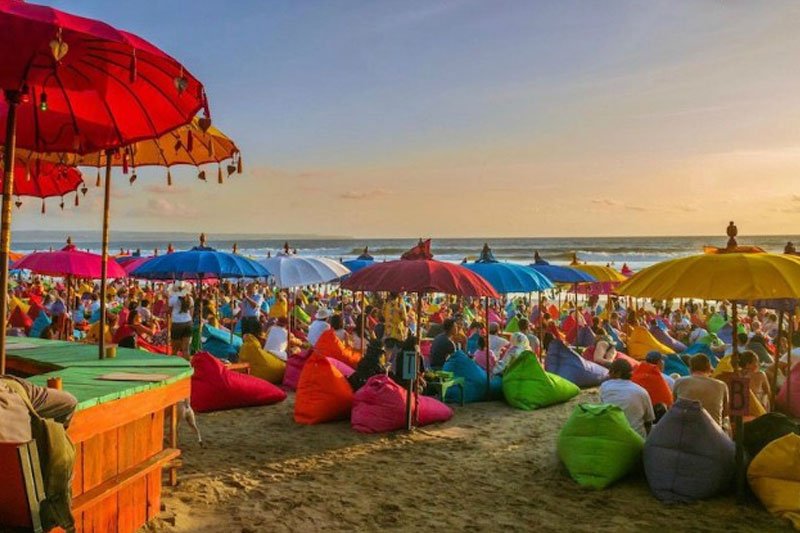 Spending Holiday in Seminyak
In the two weeks, the long holiday will come! So many people are exciting with this long holiday. Moreover, this long holiday is accompanied by the allowance. Yes, we will get Holiday Religious Allowance or THR in this holiday. 2020 is a difficult year because of the Covid-19 pandemic. But 2021, for those who are tired of activities at home, let's start to have new normal life. This year, you can arrange the THR to enjoy domestic vacation. But, don't forget to apply the health protocol. There are so many options for domestic travel in Indonesia. Starting from nature tourism, tourist villages, or other exciting activities. From those various holiday plans options, spending a holiday in Seminyak is one of good idea!
Why You Should Spend Your Holiday in Seminyak
Seminyak is a village located in the Kuta sub-district. It is well known for its beaches. You can visit some beautiful beaches in Seminyak. KuDeTa beach, Seminyak beach (Camplung Beach), and Double Six Beach are the famous one. Unlike the beaches in the Kuta area, the beaches in the Seminyak area are famous for their beautiful sunset and eating streets. Along the coast of Seminyak, you can find many choices of restaurants and bars. Most of them are serving Western and Asian food and beverages. In addition, they use unique and aesthetic ornament to enhance their restaurants and bars. Generally, they prepare bean beds and small round tables in front of their bar. Thus, you can sit and relax while waiting for the beautiful sunset. Aside from being famous for its beaches, Seminyak is also famous for villas that have good facilities to spend time on holiday in Seminyak.
Find Your Property in Seminyak
Spending time in Seminyak with your beloved family and friend can recharge your positive energy. Having a staycation in Seminyak is also good for you. Various choices of villas can be found in this area. Bali Select Property, one of the most trusted real estate agencies, can help you to find the best villas in the Seminyak. Because of its strategic location, spending a holiday in Seminyak is even more exciting! You can visit other beaches in the Kuta area which are near from Seminyak. To find villa in Seminyak, you can visit https://www.baliselect.com/location/seminyak/. Moreover, don't forget to arrange your THR for saving and investing. Who knows, in a few years later, you can have a residence which is also available at Bali Select Property.