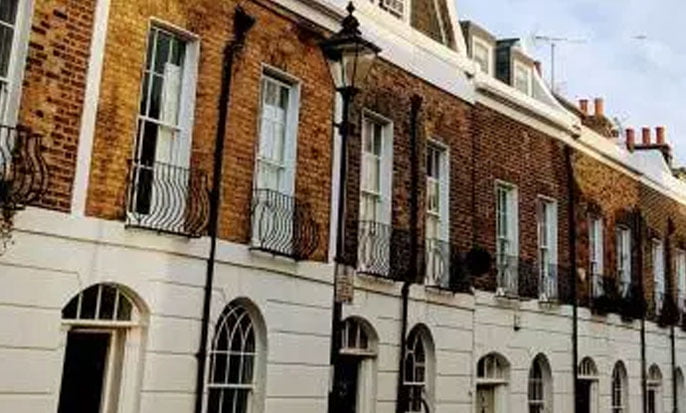 FREEHOLD OR LEASEHOLD?
We're often asked about the differences between freehold and leasehold properties and which makes the better investment. Many international clients are unfamiliar with the freehold/leasehold system but it can be equally confusing for domestic buyers!
Firstly, let's look at the main features of freehold and leasehold properties.
FREEHOLD
You own the property and land outright. This includes the immediate ground below and airspace above.
LEASEHOLD
You own the property for the time stated in the lease – if the lease is not extended and expires the property returns to the freehold owner – also known as the landlord.
The lease will set-out rules (known as 'covenants') that the leaseholder must follow.
Ground rent is payable to the landlord on an annual basis.
Leaseholders typically have to pay a service charge to the freeholder.
The freehold owner is responsible for the maintenance of communal areas, the overall condition of the building and insurance.
SHARE OF FREEHOLD
Finally, some flats are sold with a 'share of freehold'. This has elements of both tenures as the buyer becomes both a freeholder and leaseholder.
A 'share of freehold' usually indicates the freehold is split between all owners in a building. You own your flat and a share of the land and building. Unlike an outright freehold, there is still a lease in place which must be followed. Owning a share of the freehold compared to a leasehold can have its advantages. All freeholders usually have a personal stake in the upkeep of the building and little incentive to levy unreasonably high service charges. Extending a lease is generally more straight-forward as it is in everyone's interests to grant a long lease on all properties.
IS A FREEHOLD OR LEASEHOLD A BETTER INVESTMENT?
All things being equal, a freehold property's simpler legal status makes it more desirable. From an investment perspective, another major benefit of freeholds is the ability to add value to the property through later building work. Such work is often either prohibited in leaseholds or requires the freeholder's consent.
However, freeholds are not automatically the better investment and it depends on the merits of an individual property. For example, the majority of flats in central London are leasehold. Even after factoring in service charges and ground rent payments, the average London investor buying a leasehold 20 years ago would have comfortably outperformed most freeholds elsewhere in the UK. Some experienced investors even specialize in buying undervalued leasehold properties with short leases and extending the lease after two years to achieve strong capital growth returns.
When carrying out our Buying Service, a property's tenure is just one of many factors we look at to determine whether it represents value. The condition of the property, asking price, local planning conditions, investment potential of the wider area etc. all influence the valuation.
read more: https://perrygate.london/freehold-or-leasehold/