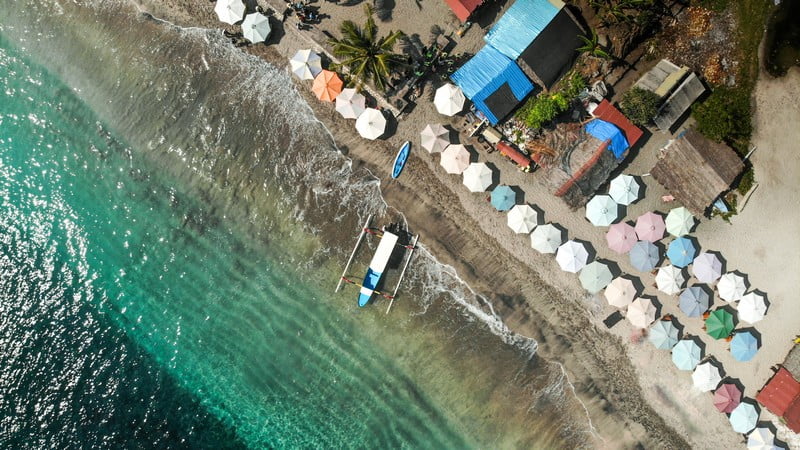 Top 5 Property For Sale In Bali Areas You Should Consider
Either going for future investment or your tropical getaway house, buying a property in Bali is not a bad decision. Putting aside the price tag due to the popular tourist destination, you can find property for sale in Bali. But considering how the island of gods filled with many heavenly locations, here is a list of top areas that will profit your money.
Best Location To Consider When Buying Property
1. Jimbaran
No one can deny the beauty of Jimbaran. This location is the perfect destination either holiday or looking for a quiet place to resides. Jimbaran also has tons of restaurants, beach clubs, and cafes. Thus, making the area a favorite family or expats to visit.
Another good point goes to the location that is closer to the International airport. It poses as a great base or area that leads you to a quick trip to reach some other popular destinations such as Nusa Dua, Seminyak, Sanur, or Uluwatu. The beaches are considered calmer, which is a good place to enjoy retirement or play around with kids.
2. Canggu
Some property for sale in Bali can lead you to the heart of tourist destinations. The location is currently in demand due to its range of attractions. What you need to underline is that Canggu has a wide stretch area. Thus, it demands you to choose the property wisely. Otherwise, you will get a lot that is hard to attract renters or far from the center.
3. Sanur
Expats with kids, retirees, or families that are looking for a charming area with tons of possible property business possibilities should visit Sanur. It is an old-time favorite for realtors due to its perfect location, especially with the complete holiday entertainment. Securing property in Sanur will come with some extra points due to the beach, bars, shops, and many other tourist destinations.
However, Sanur also holds values that are not found in other locations. Property for sale in Bali around Sanur still has the village vibe. It makes the area feel more down-to-earth than others. There are also several property options around the areas, but you can consider a villa for more profit.
4. Uluwatu
Going to the south of Bali, you will find an area called Balangan in Uluwatu. South Bali is pretty famous for the exotic beach, surfing heaven, and picture-perfect wedding spot. However, you will have a more peaceful and localized area around Balangan. This is a good spot if you are looking for a more affordable property in uluwatu  but with good business fortuitous.
5. Amed
A cheap property with a range of beauty comes in the rural area. In this case, Amed in the east of the island can deliver you greatly possible property for sale in Bali. It close to Mount Agung Bali, which is a sleepy mount with a tranquil village and wondrous marine life. Take the chance to look at the area for a more serene atmosphere.
Considering how heavenly and popular Bali is, buying a property on this island can either be a private gateway or a realtor investment. It is especially true if you can secure a good deal in the top or highly desired areas. There are some cultures and customs that one should follow, but having one place to reside in this Bali will prove you a got profit.